Completing a construction project is exciting, but the work is not yet done. Once you've completed the building process, another step comes next – the post-construction cleaning phase. Post construction cleaning is absolutely critical for making sure that the building is safe, clean, and ready for tenants.
A good post construction cleaning requires the proper equipment, a checklist of specific areas that must be cleaned and how they should be cleaned, who will clean each area, and at what time. As you can see, post construction cleaning is not as simple as it sounds – it requires a rigid schedule and dutiful following of a checklist.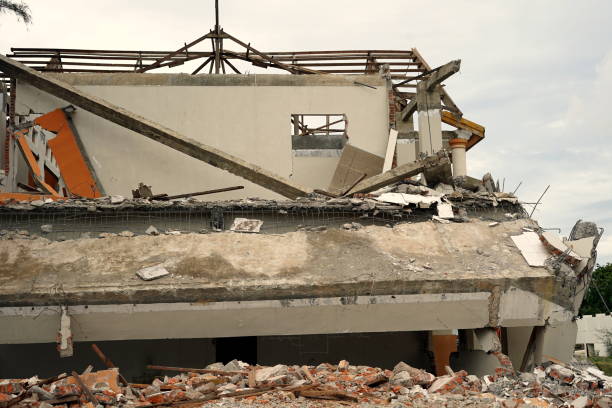 Today we will reveal our very own professional checklist. While each facility we work on – such as residential properties, schools, churches, warehouses, and more – all requires a slightly different approach, this will give you the right idea of what it takes to perform a proper post construction cleaning. Please feel free to use this checklist when you perform DIY cleaning after a construction project!
Equipment and Supplies You'll Need – Post Construction
Post construction cleaning can require many different tools and cleaning supplies – some requiring proper handling and safety training, so we recommend gathering all supplies in advance of the project so you're not slowed down. While some projects do require advanced skills, below is a list of the most basic supplies needed. 
A professional vacuum or shop vacuum

Microfiber cloths

Lots of heavy-duty trash bags

Dusters and mops, as well as a bucket

All-purpose cleaners and glass cleaners

Degreasers

Bathroom cleaners and disinfectants

Rubber gloves and face mask or respirator

Areas You Need to Clean – Post Construction
Once you figure out what tools and equipment should be included in your checklist, you should make sure that the checklist covers all the areas of the construction site that need cleaning. It should also specify what types of cleaning should be performed in each area to ensure that nothing is missed. If you're really wanting to be efficient and stay on schedule, this checklist should also include deadlines for when each area needs to be cleaned to reduce lag time between projects. For professionals that need to work as quickly as possible, this is the key to creating a good checklist. Here are a few tips we've learned throughout multiple decades in the commercial cleaning business.
Within each area, clean the top of the room first. This way, as you kick up dust and particles that came from construction they will fall to the ground and you can clean them later when you clean that area. Starting from the top is a great way to make sure that you are not doing the same job twice, which saves you a lot of time.

Entrances and exits should come near the end. When you're cleaning, you'll be hauling equipment and supplies everywhere. With that foot traffic will come dust and debris. Save the entrances and exits for last, since dirt will accumulate in those areas as the cleaning progresses.

Floor cleaning should be last. This includes vacuuming and mopping hard surface floors. You may even need to clean the floors twice to make sure that all of the debris is captured.

Dusting and vacuuming vents is also an important step. If you don't clean them well, they could shoot out a whole load of construction dust when you turn them on and ruin all of your cleaning work or furniture. If you have a nice, long attachment for your shop vac, remove the vent covers and use it to reach as far into the vents as you can. Cleaning the vent covers can be done if you remove them and you can even take them outside and hose them off, then dry them thoroughly before you put them back on.

The cleaning of bathrooms and kitchens must be done with more detail than other areas. This is because they require high sanitary standards, so deep cleaning and disinfecting are a must. While bathrooms (and some kitchens) tend to be among the smallest areas on a property, be prepared to spend a significant amount of time and resources to achieve the required level of cleanliness.
By first knowing what supplies and equipment you'll need, and then making a clear checklist of who will perform the work and when – you will set yourself up for success. If you follow this process, you will have a clean site, no matter what kind of building you're working on. 
However – we have seen many people attempt to perform their own post-construction cleaning. Rarely do we see a job that is satisfactory to the builder, the facility manager, or the client. While performing this work in a DIY fashion is tempting, we really believe that post construction cleaning should be left to professionals. We do not say this just because we are professionals, we have some valid reasons.
Purchasing the cleaning equipment and supplies upfront can become very costly, and you will see little return on the investment unless you also plan to maintain the property.

Certain products and equipment require training to maintain safety and efficiency. Nobody wants to injure themselves while in the very last stages of a project – which will increase costs and add to time delays.

What is your time worth? Instead of cleaning, you can focus on what you and your team do best. Because you're not a professional cleaning service, you'll take longer to do the work, further lowering the value of your precious time.
At the end of the day, we always recommend professional cleaning services to perform post construction cleaning. For more than 25 years, we have worked diligently and with integrity for many clients in the Denver area. Please contact us today to learn how we can help you!